Hey Seniors!
July 6, 2022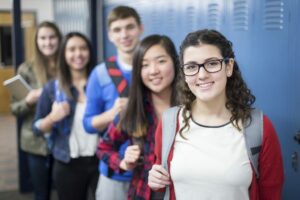 Hey soon-to-be seniors and parents!  Are you making preparations for your future?
Board member and Outreach Services Manager for Education Quest, Andrew Hunzeker, shares a few tips on how you can use your summer wisely in preparation for the fall!
The summer before your senior year is flying by.  These are some ways to use your summer to prepare you for the fall.
Volunteer Hours
Community service is a great opportunity to build your activities resume to make you look better for scholarships.  Something as easy as helping your church with vacation bible school or cleaning up a park in your community can give you better chances at receiving scholarships.

ACT Practice Tests

Something else you can do to prepare you for the fall is to take ACT practice tests online. Putting the time in with practice tests are a critical (30%+) part of a good ACT study program and will improve your chances of a higher score. Check out more pointers about practice tests at:ACT Practice Tests: What They Can and Can't Do (prepscholar.com)

Colleges look at ACT scores for scholarships and sometimes admission.  The practice tests you take should be free, steer clear of scams that charge you.

Research Jobs of Interest

Now is the perfect time to research different jobs that may interest you.  Ask employers if you can shadow the job you like to see what all it entails. You may be considering various career paths that require diferent levels of education or certification, so knowing what you will need to secure a job in that field is imperative to planning.

Check out Colleges with Programs of Interest

Once you have an idea of what career interests you, search for colleges that have the program for that.  Keep in mind, in-state colleges are typically less expensive.  If you can go visit a college, even better.  By visiting a college you will get a better feel for the college and if it's the right fit for you.

Also begin considering all college options, which may be only a certification program, an assoicate degree from a community college, or a bachelor's, master's or doctorate from a sate college, private college, or university. This may even include a combination of colleges to acheive your final goal, such as completing your general education hours at a community college and transfering to a state college, for instance.

Your Senior Year

When fall arrives, you will feel more prepared for all of the next important deadlines and tasks that will mark the end of your highschool career and the beginning of a college career or your chosen industry career.  With many things to consider about your future goals, now is the time to put thought into what intersts you so that you can dive right into planning in the fall.

Learn more and get resources and support at: MyEducationQuest – EducationQuest