Sometimes Courage Neighs
June 9, 2021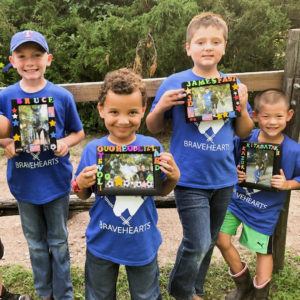 Summer break is here and LyonHeart Equine Assisted Learning program in Kearney is taking advantage of the warm days to nurture connection between kids and horses while developing skills.
The Snow-Redfern Project Grant they received in 2020 has funded 20 full scholarships for children to participate in their equine-assisted learning program this summer.
The horses are ready and excited to help children and youth navigate a variety of emotional, behavioral, and educational challenges!
Summer Life Skills
Owner, educator, and Director, Nancy Lyons, shared:
"Each year we like to provide different and unique programs and this year is no exception. "Resetting Our Emotions" and "Courage doesn't always roar. Sometimes it neighs" are just two of our life skills programs we are offering. Since safety is a horse's number one concern, the children will be practicing (in real time) regulating their own emotions to help the horse feel safe in real time while developing critical relationship skills that naturally transfer outside the arena".
No Horsing Around
Nancy stated that their newest educational program includes horse science.  This includes learning how to measure the height of a horse, detecting heart and respiration rates, and calculating weight will be just a few of the many skills they will encounter. They will also be learning some fun horse facts while playing equine-assisted games.
A parent of one of the children working with Nancy and the horses, April, shared her delight in the impact the program has on her son, Miles.
"As part of the program, children get to decide a name for their chosen horse. In the arena "Bruce" has impacted my son by teaching him patience, calmness, and soft feet when approaching horses. This skill has transferred to outside the arena. We have seen Miles use this same approach to other animals as well as people. He has also learned to ask permission to pet animals. "Bruce" has brought so much joy to my son. We thank LyonHeart Equine Assisted Learning for being a wonderful support to our children and blessing to our community"