Making Impact
The ultimate measure of our impact is the young people we help, and the things they achieve throughout their lives.
The Measure of Our Work
The impact of our efforts is often easy to see and feel, but difficult to measure. How many children do we help, and how much of a difference do we make in their lives? The answers vary, of course, but the amount we can do is determined directly by the generosity of our donors, and the programs we support.
Here are numbers that reflect our impact since inception in 1951:
133,026
kids served
558
nonprofit awardees
$2,270,914
granted
Investing in the Good Life for Kids
Here is just a brief look at the support the Foundation has received, and the funding that we, in turn, have been able to give to others.
Total: $3,885,731.33
Donations Given to Snow-Redfern Foundation 2003-2021
 $2,223,956.00
Bequests
$178,505.12
Gifts
$816,647.13
Memorials
Grant Allocation by Region 2012-2020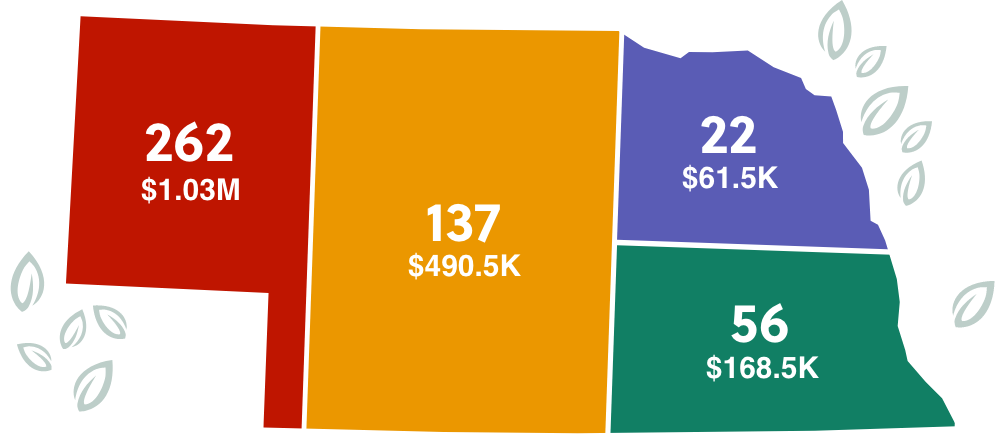 Annual Report
You'll find a more in-depth review of our donations, awards, and the impact they have made in our most recent Annual Report.
View 2022 Annual Report