Leadership in Action
July 28, 2021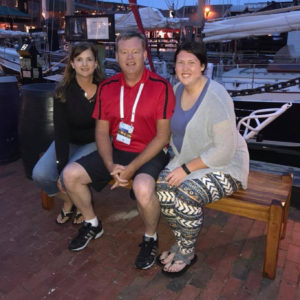 It takes a village to raise a child- and a community of caring adults to serve them!  Dr. Troy Unzicker, Alliance Public School Superintendent, and his wife and Director of Alliance Chamber of Commerce, Susan Unzicker, witness the vast needs of children everyday through their work in the community.
Giving to the Community
In addition to their important careers, it is through their community leadership, countless volunteer hours, and the financial gifts they share which epitomizes Gandhi's wisdom- "Be the change which you wish to see in the world".
As a former Snow-Redfern Foundation board member and board president, Susan led the organization through many pivotal changes and growth.
"Susan was efficient, hard-working, talented, and committed to our mission", said current board President and leader at Box Butte General Hospital, Brooke Shelmadine, "and we hope she chooses to rejoin our board after she takes her required year between terms".
Susan and Troy shared:
"We are proud to support an organization that has the sole purpose of supporting children.  The Snow Redfern Foundation has a long history of supporting programs and services for kids in need.  The children truly are our future and we are happy to be a small part of that support for these very important young people."
Now a monthly financial contributor to the foundation, Susan and Troy have found a new way to share in the impact that the foundation has on creating opportunities for young people to become thriving adults.
Donate Now = https://www.snowredfern.org/give-today/
Snow-Redfern Foundation provides financial support to nonprofit partners that offer programs and services that make a life-changing impact for kids in need. As the former Nebraska Boys Ranch, Snow-Redfern Foundation has a rich history in advocating for, protecting, and encouraging youth in need of hope and healing. Though we no longer provide direct care, our commitment to equipping young people with the skills they need to be successful and live a good life remains.
Alliance Public Schools= https://www.alliancebulldogs.org/
Alliance Chamber of Commerce = https://www.alliancechamber.com/