Youth In Power Is Now Recruiting Youth Influencers
September 1, 2021
Youth Influencers
Youth in Power, Empowered by Snow-Redfern Foundation, is now recruiting Youth Influencers and Youth Advisory Board members.
Panhandle Partnership, C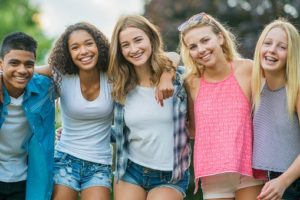 ommunity Action Partnership of Western Nebraska, and Dr. Maya Chilese with Blueprint Consulting are teaming up to implement this 3-year grant-funded program in the Panhandle and they are off to a great start.  This grant program is the first of its' kind that we have funded.  In past grantmaking years, we primarily funded short-term basic needs and educational projects.
We want to enhance our impact of young people in Nebraska and believe awarding a more significant grant over a 3-year period for a program that serves the entire Panhandle will provide this impact.
Meet and Greet
Youth in Power Program Manger, Tristina Meister, shared that there will be a meet and greet event at 4:00pm on September 25th at the Gering Civic Center, and we strongly encourage people across the Panhandle to attend this event and to get involved.
"Parents, community members, and youth interested in learning more about being a Youth Influencer or Advisory Board member will be provided information and an opportunity to engage with Youth in Power at this fun event", shared Tristina. 
Empowerment
"Inspire, Empower and Equip young people as leaders and change agents for good in their community" is the new mission statement for Youth In Power, and we proudly "empower" them to create and maintain a youth driven environment with inclusive leadership and community collaboration.
For more information about Youth In Power, contact Tristina at 308-765-9947 or [email protected].  You can also keep up to date at:
Facebook @Youth1np0wer
Instagram @Youth1np0wer
Snapchat Youth in Power
Help us continue to support outcome-focused programs like this by sharing a gift at: https://www.snowredfern.org/give-today/