Planning for Tomorrow
September 16, 2021
Clint Eastwood said, "Tomorrow is promised to no one." Sadly, the pandemic and our myriad other crises demonstrate the immediacy of this reality and our urgent need to plan for it.
As it happens, plans have already been made by our state and federal governments for the property you leave behind when you pass away (your "estate"). These "default" plans may cause your assets to go to folks you don't want to have them (for example, that nephew whose name you can't remember or, worse yet, the I.R.S.).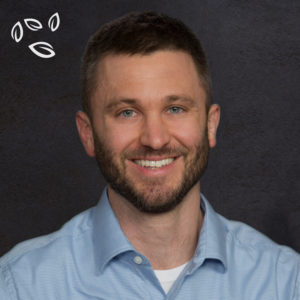 "Fortunately, you don't have to stick with the plans that others have made for your estate. You can make an estate plan with your estate planning attorney that will ensure the assets you worked so hard to accumulate during your life go to those persons and organization who share your values and beliefs and will do good for those you care about once you are gone", shared Snow-Redfern Board Member and local attorney, Nathan Jaggers.
Lots of tools are available to make your assets go where (and to whom) you want once you are gone, including a transfer-on-death deed for your real estate; a pay-on-death beneficiary designation on your investment account; an LLC for your business; and a more traditional last will and testament and trust for any and all other assets.
Nathan Jaggers has practiced law since 2010 and has helped hundreds of clients make their estate plans. He joined the Snow-Redfern Board of Directors in 2018 because the foundation's mission to provide material assistance to poor and disadvantaged kids appealed to him and allowed him to give back to his community.
As a private foundation, Snow-Redfern Foundation is one type of charitable (501(c)(3) organization that can be considered as a tax-free giving option for anyone establishing their estate plan. Supporting a charity with an estate bequest or gift can accelerate the pace of change for children in Nebraska because organizations like Snow-Redfern put in the labor to find the best ways to utilize gifts for greatest impact.
To see more information about ways to give to Snow-Redfern Foundation, check out our site at:  https://www.snowredfern.org/give-today/
Donate Now = https://www.snowredfern.org/give-today/
Snow-Redfern Foundation provides financial support to nonprofit partners that offer programs and services that make a life-changing impact for kids in need. As the former Nebraska Boys Ranch, Snow-Redfern Foundation has a rich history in advocating for, protecting, and encouraging youth in need of hope and healing. Though we no longer provide direct care, our commitment to equipping young people with the skills they need to be successful and live a good life remains.