Technology to Improve Connections
September 21, 2021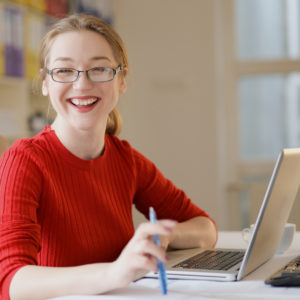 Unite Nebraska makes it easier to share information between social service providers through a shared technology platform called Unite Us.  Joining the network is free for community-based organizations!
Technology Addresses Social Needs
This community data exchange of health and social service providers is sponsored by CyncHealth and coordinated with Nebraska 2110.  It enables providers to send and receive electronic referrals, address people's social needs, and improve health across communities.
Community Engagement Manager with Unite Us, Emily Lehmann, has seen the benefit of this platform in her experience working with Child Protective Services and Juvenile Parole.
"So many times I sat in team meetings and court hearings feeling like we had failed children and families", shared Emily. "Time-and-time again, we asked them to complete a laundry list of items instead of meeting them "where they were at." Unite Nebraska allows for just that. Families that are already in crisis no longer have to re-tell their story over and over to different organizations while trying to access services".
Wrapping Families with Services
Emily shared that the responsibility is now on the provider to connect to the family and wrap them in services, creating strong health equity among the underserved, and within rural communities.
" I couldn't be more honored to be a part of this groundbreaking opportunity", shared Emily.
Joining the network is at no cost for community-based organizations and many organizations that are considered part of the safety net, like community health centers, tribal clinics, and mental health centers.
"We see the benefit of community-based organizations collaborating for shared success of children and families and in a world of growing needs there is hope in new technology that can create connections for change", said Snow-Redfern Foundation Executive Director, Sara Nicholson.
For more information about Unite Us, contact Emily at (308) 231-0017, [email protected] or visit their website at: https://uniteus.com/.