70 Years of Snow-Redfern
October 20, 2021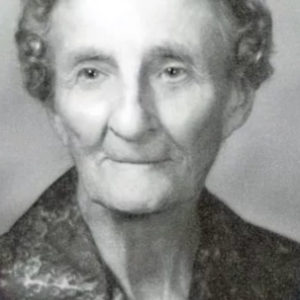 After tragically losing her beloved 13-year-old son in 1935, Arvilla Snow-Redfern sought healing from her loss by fostering fourteen orphaned youth on 20,000 acres of family ranch outside of Alliance, Nebraska. It was during this time that she began to visualize a more holistic picture of how she might help youth in need, long after she would be gone from this earth.
In the forties and fifty's, Arvilla surrounded herself with a plethora of bright individuals that allowed organic development of her vision, which was first described in the original articles of incorporation in 1951. Her intent to "create and maintain a home and facilities for the rearing and training of orphaned, homeless, neglected or underprivileged boys that they may be raised and educated in a healthy and morally wholesome environment and trained in the theory and practice of farming, ranching, stock raising and other useful arts and vocations, and develop into industrious and respectable citizens", was eventually realized after many roadblocks and setbacks.
Between 1964 and 2009, over eight hundred young men walked through the doors of the ranch, which effectively provided home, skills, and encouragement. Ultimately, Arvilla's dream became a reality. Though the board of directors opted to close the Ranch doors in 2009, after state reform requirements would have changed the working ranch into a treatment facility, the foundation has continued serving many more youth through grants to nonprofit organizations.
Now in our 70th year of operation, the Snow-Redfern Foundation has served over 114,000 kids across Nebraska, which is likely many more young people than Arvilla could have ever imagined. In perpetuity we will continue to honor Arvilla's legacy through the work we do-investing in the good life for kids.