Working Hard to Achieve Dreams
January 11, 2022
As a kid growing up on a small farm and ranch outside of Bayard, NE, new board member Sean Ridgeway did not initially realize the life skills he was gaining from his rural circumstance. Growing up in FFA and 4H programs taught him the value of responsibility, giving back through volunteer service in addition to the many other values farm and ranch life teaches kids.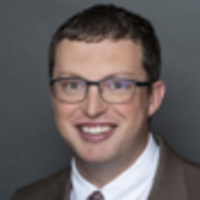 Achieving Dreams
His life has taught him to work hard to achieve dreams and Sean lives by his favorite quote, "doubt will kill more dreams than failure ever will." (by Suzy Kassem).
Sean nurtured those "farm/ranch kid" traits and belief in shedding self-doubt long after graduating from Bayard in 2009 and heading off to obtain is bachelor's degree from the University of Wyoming. While there, he took his childhood service learning to heart and continued to serve on the executive committee for both Collegiate FFA and Block and Bridal while studying for the achievement of his Ag Business degree. After arduous work and dedication to his studies, he graduated with a business emphasis so that he could return to the world of agriculture that he grew up in and give what it had given him in his formative years.
"As a young 4-H and FFA Member my goal was to be able to one day help the youth the way several of my mentors helped me along the way. There has always been a piece of me that has wanted to give back and at the time I didn't understand how."
Becoming a Community Leader
As Sean has grown into his position as a Community Banker at FNBO over the past 6 years and reflects upon his past experiences with FFA and 4-H, he has realized that he has the capacity to give back in new ways. In addition to being a new board member with Snow-Redfern Foundation this year, he also currently sits on the Chamber of Commerce Ag Committee for both Alliance and Scottsbluff/Gering Chambers, the Community Redevelopment Authority in Alliance, and the Carnegie Arts Center Endowment Board.
In addition to all his hard work in the community, Sean also enjoys spending time at the ARC or spending time in nature with his beautiful wife, Molly, their baby girl, Brecklynn, and their two favorite fur babies, Riley, and Nellie.