SNOW-REDFERN FOUNDATION AWARDS PROJECT GRANT FUNDS TO NON-PROFITS
October 19, 2022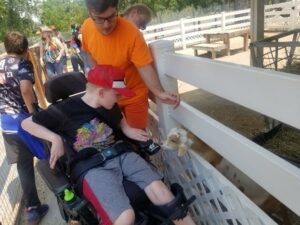 The Snow-Redfern Foundation recognizes the impactful work of 38 Nebraska non-profits through 2022 project grant funding.
Snow-Redfern Foundation's focus is partnering with nonprofit organizations to provide them the funding, support, and other resources to do more of the things they do best for kids. Project grants are one of the ways in which that support is extended each year, with emphasis on funding projects that foster the greatest impact related to well-being, education, and basic needs of children and youth.
The Potential of All Youth
Arvilla, the founder of the foundation, believed in the potential of all youth, and that passion has been carried forward for over 70 years. Her vision was to equip young people with the skills they need to be successful members of the communities where they live, grow, and work, which was first conducted through the Nebraska Boys Ranch, and now through the foundation's grantmaking, scholarships, and leadership programming.
"We believe that every child has potential, but not every child has the opportunity to realize it. When their opportunity is enlarged, their potential grows with it", said Executive Director, Sara Nicholson. "Our grantmaking programs are a vehicle for realizing that potential by honoring our founder's vision and promoting positive impact for the kids that need it most".
$2.3 Million in Project Grant Awards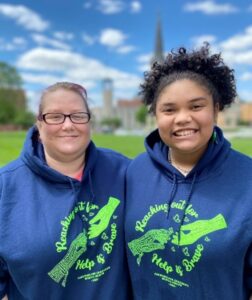 In the last 10 years, $2.3 million in project grant funding from the foundation has created opportunities and reduced barriers for nearly 162,000 children and 600 organizations across the state.  "Each year, the needs seem to multiply, and we have been blessed with the ability to help where we can, as much as we can through many meaningful interactions and partnerships", said Board President, Brooke Shelmadine.
In addition to the project grant awards, the Snow-Redfern Foundation was the sole funder of the Youth in Power program, which is a three-year grant program awarded to Panhandle Partnership, Inc. in cooperation from Community Action Partnership of Western Nebraska. 2022 grant funding was also awarded to Gering Public Schools and Panhandle Public Health for Career Pathways projects, to Panhandle Partnership, Inc. for the Root2Rise- Young Women's Leadership program and a youth study, and to various high school seniors as scholarships for post-secondary education. Learn more about the work we do with partners at: https://www.snowredfern.org/nonprofits/.
About the Snow-Redfern Foundation
In 1951, Arvilla Snow-Redfern created a home for orphaned, homeless, neglected, and underprivileged youth and believed every young person needed home, encouragement, and training. As the foundation translates her original intent to be relevant in today's world, the spirit and her vision are closely maintained to ensure the Nebraska Boys Ranch history continues to enrich the culture of the foundation.
Grant Recipients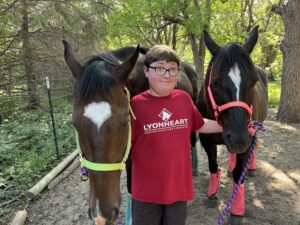 2022 Project Grant Recipients: Alliance Public Schools, Camp Scott, Carnegie Arts Center, City Sprouts, Crawford TeamMates Mentoring Program, DIBS for Kids, Hay Springs School-Community Foundation, Omaha Conservatory of Music-Panhandle program, CASA of South-Central Nebraska & District 10 Probation, Dawson County Parent-Child Protective Services, Inc, Families CARE, Inc, Lexington Public Schools, Lexington Public Schools Backpack Program, Maryland Living Center, Panhandle Public Health District, United Way of Western Nebraska, We Can Do This, Alliance Recreation Center, Banister's Leadership Academy, Carpenter Center, Chadron Recreation Center, Cirrus House, Inc, EPIC! For Girls, Girl Scouts Spirit of Nebraska, Heartland Equine Therapeutic Riding Academy, Kearney Public Schools, LyonHeart Equine Assisted Learning, Nebraska CASA Association, Nebraska Children's Home Society, Omaha Street School, Inc., Panhandle Partnership, Inc., Prairie Loft, TeamMates of Scotts Bluff County, WhyArts, Inc., African Culture Connection.
2022 Program Grant (Youth in Power) Recipients: Panhandle Partnership, Inc. (in cooperation with CAPWN and Blue Agate Collaborative).
2022 Root2Rise Young Women's Leadership Program Recipients:  Panhandle Partnership, Inc. (in cooperation with Blue Agate Collaborative)
2022 Youth Study Recipients:  Panhandle Partnership, Inc (in cooperation with Blue Agate Collaborative and GIS and Human Dimensions, LLC)
2022 Career Pathways Recipients:  Panhandle Public Health District and Gering Public Schools