Congratulations to the Snow-Redfern Scholarship Recipients!
April 28, 2023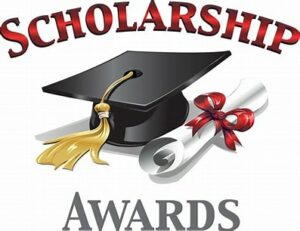 Snow-Redfern Foundation is honored to announce that eight (8) High School Seniors have been selected as scholarship recipients for the Snow-Redfern Foundation managed scholarship funds.
Three young people were selected by the Snow-Redfern Foundation to receive the Hempel Family Scholarship in the fall of 2023. Carver Hauptman, of Alliance, will be attending Cornell University to study Environmental Sciences. Tegan Rice, of Bridgeport, will be attending the University of Nebraska at Lincoln for Political Science. Arielle Lawrence, of Marsland, will be attending the University of Nebraska at Kearney for Political Science.
Five students were selected for the K.M. Dahlstedt Scholarship, to be awarded for the fall of 2023. Tyler Cotton, of Alliance, will be attending Western Dakota Technical Institute to pursue a degree in Diesel Technology. Avery Davies, of Hemingford, will be pursuing a nursing degree at Western Nebraska Community College and then University of Nebraska Medical Center. Kason Loomis, of Alliance, will pursue a Fire Science degree from Casper College. Delaney Childers, of Alliance, will attend Laramie Community College to pursue an Animal Science degree. Cambree Schmaltz, of Bayard, will attend Kansas State College for a degree in Agri-Business.
Preference for these two scholarship programs is given to seniors that attend high school in Box Butte or Morrill Counties and plan to pursue careers in trades or careers related to agriculture, as well as students that will attend college in Nebraska, or return to Nebraska upon obtaining their degree.
"We are honored to offer this opportunity to students, such as Carver, Tegan, Arielle, Tyler, Avery, Kason, Delaney, and Cambree. The scholarship programs pay tribute to the memory of Edward M. and Eda S. Hempel and K.M. Dahlstedt and create opportunity for the recipients- all whom possess impressive qualities, including leadership, service, and dedication to academic studies," commented Sara Nicholson, Executive Director of Snow-Redfern Foundation. "This year's recipients demonstrated incredible commitment to their future's, their families, and their communities."
Though the scholarship awards are intended to pay homage to our roots as Nebraska Boys Ranch and the ranching values articulated through the 70 plus years of providing kids with the skills they need to be successful in their lives, the scholarship emphasis is on the simple concept of providing opportunity to kids that want to return to their rural communities to share their trade. "We want to invest in the future of our communities through kids that value them," said Denise Harris, Snow-Redfern Foundation Board President. "We invite anyone sharing this desire to reach out to us and talk about the many ways in which they can create opportunities in their community and for kids."
The Hempel Family Scholarship award has been an ongoing and generous gift honoring Mr. and Ms. Hempel, who were consistently generous contributors to Snow-Redfern Foundation, formerly the Nebraska Boys Ranch. Mr. Hempel was a long-time board member and he and his family supported the youth at Nebraska Boys Ranch through service and contributions intended to impact the lives of the youth placed at the Ranch. A new scholarship fund, the K.M. Dahlstedt Scholarship, was developed last year with the Dahlstedt family who desired to honor their father and husband through awards focusing on the future success of students pursuing trades in our community.
Snow-Redfern Foundation believes in the power of opportunity and invites those interested in creating impact for youth to Join them in investing in the good life for kids.
Join us by investing in the good life for kids – https://form-renderer-app.donorperfect.io/give/snow-redfern-memorial-foundation/donor-campaign
Snow-Redfern Foundation provides financial support to nonprofit partners that offer programs and services that make a life-changing impact for kids in need. As the former Nebraska Boys Ranch,
Snow-Redfern Foundation has a rich history in advocating for, protecting, and encouraging youth in
need of hope and healing. Though we no longer provide direct care, our commitment to equipping
young people with the skills they need to be successful and live a good life remains.