Young Women's Leadership Cohort #3
September 13, 2023
Congratulations to the Selected Root2Rise Participants!
We proudly announce the third cohort of the Snow-Redfern Foundation Root2Rise workshop series and the seven incredible young women that have been selected to participate!
The 2023 cohort will include: Shelby Hardin of Morrill, Kaylee Henthorn of Alliance, Rebecca Shy of OshKosh, Grace Dean of Bridgeport, Mandie Ylander of Alliance, Kyndall Sprague of Henry, and Regan Anderson of Lakeside!
About the Leadership Series
A small cohort of seven high school seniors will engage in valuable group discussions with professional women in Trades, Ag and STEM fields this fall and winter.  The virtual six-workshop series creates space for young women interested in growing their leadership potential through exposure to important topics affecting women in leadership roles today.
As a function of the workshop series, the participants will work together and with the facilitator to create a Growth Map, which will assist them in planning for personal leadership growth.  Upon conclusion of the workshop series, the participants will be eligible for a $2,000 scholarship based upon their identified strategies documented within their Growth Map.
This workshop series was created to help our future leaders develop skills, make connections, discover their potential, grow their future, and provide scholarship support.
Snow-Redfern Foundation's founder, Arvilla, was a strong, independent, female leader who believed that there is great worth in every young person, and as such, each one is a community asset with vast potential for self-defined success.  We celebrate Arvilla through this workshop series, hopeful that each participant finds value in her individualized growth potential!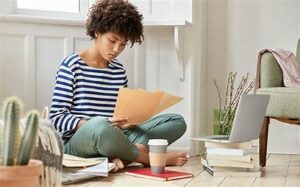 The Root2Rise facilitator is Dr. Maya Chilese, an organizational anthropologist and the founding principal of
Blue Agate Collaborative, LLC. Dr. Chilese has over 20 years' experience in health and human service systems at the local, regional, state and national level. She's a formally credentialed mental health and addiction practitioner, provided prevention and therapeutic services, facilitated professional development, led complex system transformations, and administered a multitude of behavioral health and public health programs and system initiatives. She is also a gifted facilitator, a brilliant leader, and the perfect person to share in the excitement of girl power.