2023 Grant Cycle Wrap-Up
October 26, 2023
Another successful grant cycle concludes for us here at Snow-Redfern Foundation, and we are honored to recognize the incredible non-profit partners and outstanding individuals across Nebraska that were selected to receive funding support this year.  All of the selected organizations demonstrated commitment and dedication to improving the lives of children and youth, through various strategies.
Here is a list of all of the non-profit partners and individuals included in this year's funding cycle, by grant program.
Project Grants
Lexington Public Schools
CASA of South Central Nebraska
Panhandle Public Health District
United Way of Western Nebraska
Lexington Public Schools
The Briggs and Barrett Project
Banister's Leadership Academy
YWCA of Adams County
Camp Scott Summer Program
Carnegie Arts Center
Central Plains Center for Services
Panhandle Partnership, Inc.
Omaha Conservatory of Music
Alliance Public Schools
Prairie Loft
Bridgeport TeamMates
Alliance Recreation Center
Nebraska CASA Association
Spouse Abuse Sexual Assault Center
TeamMates of Scotts Bluff County
Carpenter Center
LyonHeart Equine Assisted Learning
Girl Scout Spirit of Nebraska
Families CARE, Inc.

Career Pathways Grants
Twin Cities Development
Western Nebraska Community College
Gering Public Schools
Priority Community Grant- Box Butte County
Panhandle Public Health District
Developing Communities Grant
Panhandle Public Health District
Capacity Grant
Nebraska CASA Association
Root2Rise Administration and Support
Panhandle Partnership, Inc.
Individual Grants- Scholarships
Hempel Family Scholarship
Carver Hauptman
Tegan Rice
Arielle Lawrence
K.M. Dahlstedt Scholarship
Avery Davies
Kason Loomis
Delaney Childers
Cambree Schmaltz
Tyler Cotton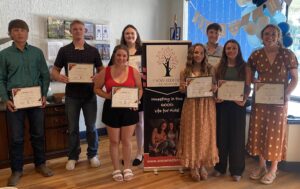 Root2Rise Scholarships will be awarded to participants in December, 2023.
Grant opportunities for 2024 are forthcoming!